Utah State Treasurer Marlo Oaks (Chair) 
Treasurer Marlo Oaks spent 17 years overseeing multi-billion-dollar portfolios, first at Farmers Insurance Group in Los Angeles (15 years, $24 billion) and then at Intermountain Healthcare (2+ years, $7.5 billion) in Salt Lake City. He oversaw the Treasury function at Intermountain, along with all the community portfolios, including Primary Children's Hospital Foundation. He has experience managing foundation, endowment, healthcare/hospital system, insurance, defined benefit (pension), defined contribution (401K), taxable, and tax-exempt portfolios, including manager searches, due diligence, risk management, asset allocation, investment strategy, investment policies and guidelines, and reporting to senior executives and boards of investment committees.
During the 2008 – 2009 Financial Crisis, his portfolios' performance were among the best in the country, outperforming the median corporate pension plan by 11.5% (funded status basis), representing $200 million in added portfolio value. The insurance pools were top performers among their peers, allowing the company to purchase AIG's Direct Automobile Business, adding $4 billion to the portfolios, at the bottom of the market (March 2009). Treasurer Oaks began his career in Hong Kong on the derivatives desk at Standard Chartered Bank, a large British Bank with offices primarily in emerging markets.
As a volunteer, Treasurer Oaks served on the foundation investment committee at Utah Valley University for nine years. He also co-founded two non-profit organizations, the Stella H. Oaks Foundation that provides hope to single mothers through scholarships, and FIRST Utah Robotics a series of four programs that inspire children K-12 to pursue STEM careers. He is a member of the Chartered Financial Analyst (CFA) Society of Salt Lake City, the Chartered Alternative Investment Analyst (CAIA) Association of San Francisco, and holds both designations in addition to a Bachelor of Arts in Economics from Brigham Young University. He completed a Masters of Business Administration at UCLA Anderson School of Business. He and his wife are the parents of six children.
---
Sophia DiCaro, Executive Director at the Governor's Office of Planning and Budget (Vice Chair)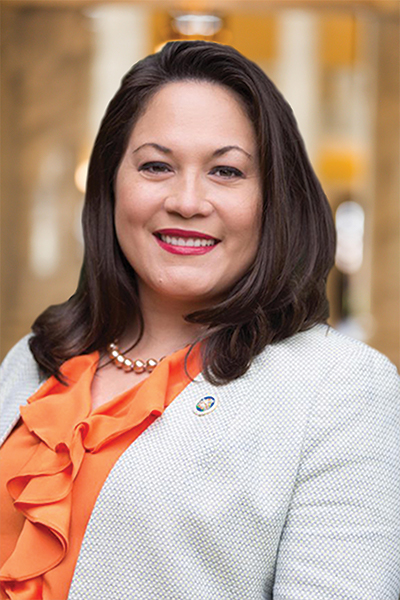 Sophia M. DiCaro is Executive Director of the Governor's Office of Planning and Budget and a Senior Advisor to Governor Cox. Prior to her current role, Sophia was the chief compliance officer for The Cynosure Group, an investment advisory firm in Salt Lake City.
Before joining Cynosure, she spent 15 years with the State of Utah. In the Governor's Office of Planning and Budget, Sophia ran the Utah State Data Center, performing demographic and economic analyses, and was later a lead budget and policy analyst. She then served in the Governor's Office of Economic Development, first as finance director, and later as deputy director and chief operating officer.
After working under four gubernatorial administrations in various roles, Sophia served a term in the Utah State House of Representatives, representing northern West Valley City. She has also worked as a commissioner for the Utah Alcoholic Beverage Control Commission, and is currently a trustee for Primary Children's Hospital. She serves on the advisory boards of the Kem C. Gardner Policy Institute at the University of Utah, as well as the Utah Women's Leadership Institute, and was recognized by Utah Business Magazine as one of Utah's 30 Women to Watch.
---
Scott Jones, Deputy Superintendent of Operations for the Utah State Board of Education (Secretary)
Scott Jones currently serves as the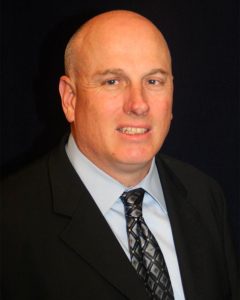 Deputy Superintendent of Operations for the Utah State Board of Education (USBE) in addition to performing his duties as part of the Utah Charter School Financing Authority.
Mr. Jones was appointed to the position of Deputy Superintendent of Operations in July of 2015. Mr. Jones is from Utah and enlisted in the United States Army at the age of 18 and then attended Arizona State University under a Reserve Officers Training Corps (ROTC) scholarship. Mr. Jones graduated with a degree in Economics. He worked for a brokerage firm for several years before leaving to complete his Army Officer's Basic Course in the Military Police (MP) branch of the United States Army.
Mr. Jones returned to Utah and worked for both the Department of Workforce Services and the Department of Health before returning to active duty with the military in 2003. While serving on active duty, Mr. Jones was deployed to Iraq from 2006-2007. He was awarded a Bronze Star for his duties during combat operations. Mr. Jones left active duty in 2008 and took a position as a Strategic Planner with the Department of Defense. Mr. Jones attended Comptroller Courses and the Defense Acquisition University specializing in budget, accounting, finance, and federal grant management activities at the strategic level. While working for the Department of Defense, Mr. Jones obtained his master's degree in Accounting.