Utah State Treasurer David Damschen (Chair)
David Damschen is the 25th Utah State Treasurer, appointed to the office in 2015 and re-elected to a four year term in 2016. He is responsible for the state's banking, cash and debt management, investment of public funds (including the more than $16 billion Public Treasurers' Investment Fund), and the administration of the state's Unclaimed Property Division. He also serves as an ex officio member of 20 boards and commissions, including Utah Retirement Systems, Utah Housing Corporation, Utah State Bonding Commission, Utah Capital Investment Board, and the Utah Council on Financial and Economic Education. Treasurer Damschen is the 2019 president of the National Association of State Treasurers.
Treasurer Damschen has extensive experience in institutional investments and treasury operations. Before serving for seven years as Utah's chief deputy state treasurer, he spent most of his nearly 20 years in the private sector in the institutional trust and custody, treasury management, and retail divisions of a national banking organization.
A former U.S. Coast Guard officer, Treasurer Damschen holds a Bachelor of Arts in Finance from the University of Washington's Foster School of Business and the Certified Treasury Professional (CTP) credential.
---
Phil Dean, State Budget Director and Chief Economist at the Governor's Office of Management and Budget (Vice Chair)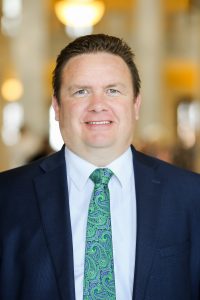 Phil Dean serves as the State Budget Director and Chief Economist in the Utah Governor's Office of Management and Budget (GOMB). In this capacity, he directs the work of GOMB in preparing the Governor's budget recommendations and oversees GOMB's state revenue estimates and economic analysis. He also teaches economics and public finance as an adjunct professor.
Prior to joining GOMB in 2013, Mr. Dean worked for the Utah Legislature for nearly a decade, specializing in the areas of tax and education. He began his professional career in Sacramento, working on the state budget at the California Department of Finance, where he specialized in education. Mr. Dean holds master's degrees in Public Administration (BYU) and Economics (University of Utah) and a Bachelor of Arts degree in Political Science and Spanish (BYU).
---
Scott Jones, Deputy Superintendent of Operations for the Utah State Board of Education (Secretary)
Scott Jones currently serves as the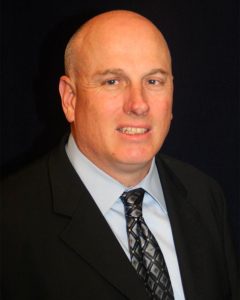 Deputy Superintendent of Operations for the Utah State Board of Education (USBE) in addition to performing his duties as part of the Utah Charter School Financing Authority.
Mr. Jones was appointed to the position of Deputy Superintendent of Operations in July of 2015. Mr. Jones is from Utah and enlisted in the United States Army at the age of 18 and then attended Arizona State University under a Reserve Officers Training Corps (ROTC) scholarship. Mr. Jones graduated with a degree in Economics. He worked for a brokerage firm for several years before leaving to complete his Army Officer's Basic Course in the Military Police (MP) branch of the United States Army.
Mr. Jones returned to Utah and worked for both the Department of Workforce Services and the Department of Health before returning to active duty with the military in 2003. While serving on active duty, Mr. Jones was deployed to Iraq from 2006-2007. He was awarded a Bronze Star for his duties during combat operations. Mr. Jones left active duty in 2008 and took a position as a Strategic Planner with the Department of Defense. Mr. Jones attended Comptroller Courses and the Defense Acquisition University specializing in budget, accounting, finance, and federal grant management activities at the strategic level. While working for the Department of Defense, Mr. Jones obtained his master's degree in Accounting.